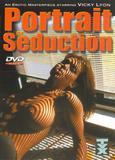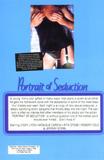 (from the back of the box)
A young, horny and gifted-in-many-ways man plans a career as an artist.
He get his homework done with the assistance of some of the most
beautiful models ever seen. Each night is an orgy of new sexual
pleasures, a deeply satisfying erotic ballgame that throbs deep into
the night. The passion is often so intense that other members of his
studio join the action.
Cast: Vicky Lyon, Monique Cardin, Jon Martin, Robert Cole
Director: Anthony Spinelli
Format: AVI
Run Time: 1:12:55
Size: 457MB
Resolution: 640 x 480
Video quality: average
Source: ed2k network, original ripper/uploader unknown
Screen shots:
Download Links:
Alternate link for part 2: